Bathrooms tend to be small and filled with troublesome gases. May the gases be from shower steam or from, well, bathroom activities. Either way, there needs to be an effective way to remove these gases from your bathroom in place. Without an exhaust fan, unpleasant odors left behind by one occupant can linger around for the next guest. Worse than that, steam has nowhere to go without an exhaust fan, trapping humidity in your home and resulting in the formation of condensation on just about every surface.
This condensation can cause all kinds of trouble such as creating mold and mildew growth. This growth can be foul-smelling while also posing health hazards if it gets out of control. Although most bathrooms have a small window, this may not be enough. Windows provide minimal ventilation and are unlikely to be opened when outdoor temperatures are extreme making an exhaust fan necessary.
There are many options when it comes to choosing an exhaust fan for your bathroom but how do you know what one is right for you? Here is one of Tower Equipment's top picks for exhaust fans, The Serenity Solo Bath Kit by Fantech, which could be the best option for you and your family.
Introducing Fantechs Serenity Solo Bath Fan Kit
Serenity Solo Bath Fan Kit is a quiet, energy efficient bathroom exhaust system that takes ventilation to the next level. The bath fan is designed to automatically ventilate one bathroom location matching your needs in creating a comfortable and accommodating environment.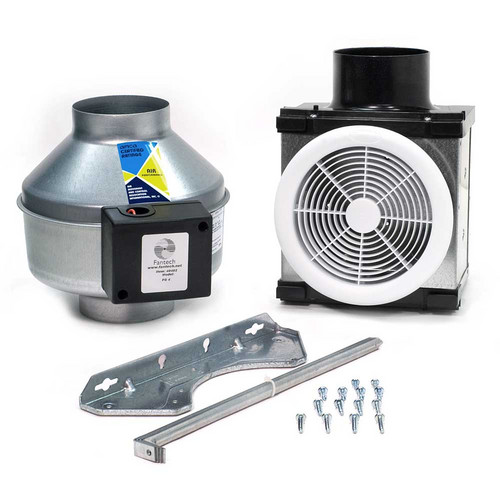 The result is a quiet yet powerful combination designed to help protect your home from the damaging effects of humidity.
A built-in control board with multiple sensors provides error-free commissioning and simple operation. All operating features and modes can be easily configured to be enabled or disabled as desired. Humidity tracking is a demand feature that continuously monitors the %RH. Serenity® differentiates itself from other bath fan systems by knowing what the "normal" %RH is at any given time and for any given space. Proper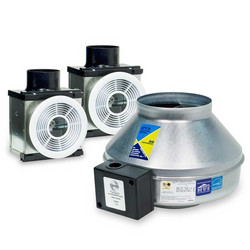 ventilation is then enabled when abnormal humidity conditions are detected.
Because Serenity® knows what normal humidity levels should be prior to detecting high humidity, ventilation will continue until humidity levels are back to within normal limits, protecting your property and ensuring comfort.
Continuous ventilation is an operating mode that can also be enabled. An exhaust grille mounts in the ceiling while the fan motor mounts in a remote location away from the living area. Serenity Solo is designed for intermittent or continuous operation to meet ASHRAE Standard 62.2.
Interested in Equipping your bathroom with Fantechs Serenity Solo Bath Fan Kit? Contact Tower Equipment's professionals for questions, pricing, or information today at: