This week on Technology Talk we are going to take a deeper look into the Belimo Retrofit Globe Valve and how it is revolutionizing the market.
For those who do not know, Belimo is the leading provider in Air Control Damper Actuators, Valves, and Sensors in the HVAC industry. One thing they pride themselves on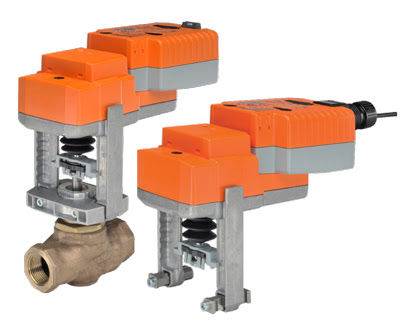 exclusively is their globe valve retrofit linkages. Ranging from vendor specific made linkages to universal linkages, Belimo has a solution for all existing globe valve vendors and sizes.
No two applications are exactly alike and Belimo Knows that. New or old, they all vary in their demands. Whether it's high-pressure steam or difficult installations, Belimo globe valve actuators are designed to adapt to these challenges offering easy installation and field adjustability. Globe valve retrofit solutions are designed to easily attach to the valve bonnet and stem of competitor valves utilizing Belimo actuators. The replacement solution will help to restore service without removal of the valve, saving down time, and money.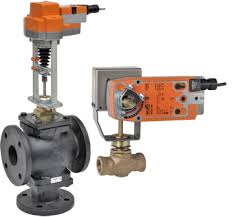 Aside from Belimo successful Universal globe valve linkage and actuator line, they also exclusively make linkage/ actuator combinations for the following competitors:
Honeywell
Johnson Controls 
Robertshaw
Siemens 
Warren 
Siebe/ Barber Colman/ Invensys
Installation is easy when retrofitting with Belimo. With step by step instructions, Belimo also provides all the necessities needed to complete the job in a timely manner.  Belimo's globe valve linkage kit also comes with many notable features such as:
Universal linkages can retrofit most globe valves, regardless of make
Adaptive stroke of actuators utilizes full control signal for maximum resolution
Visual stroke indicators allow quick installation
Linkages can be mounted in any orientation except upside down
Travel ranges of up to 2" (50mm) of stroke
Steam rated for inlets up to 100 psi
Different options for these linkage actuators include:
Different Torque ratings
electronic fail-safe (spring return) capability
Belimo Patented MFT technology- MFT technology makes retrofitting an existing modulating actuator easy since you are able to mimic the exact modulating control signal that was being used.
End switch
Interested in Belimo's Retrofit Globe Valve Linkages? Contact Towers Professionals today for pricing, questions or for more information at: