Field Controls FlexFilter Replacement Media Air Filters are now available at Tower Equipment Company!
Field Controls patented FlexFilter is an ultra compact, easy-to-assemble media air cleaner that replaces over 40 of the most popular filter models !
Why take time away from the job tracking down a manufacturer's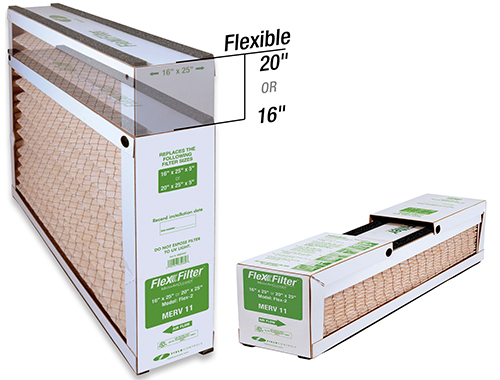 specific filter? Why carry a truck load of bulky filters that take up space and get easily damaged? FlexFilter allows you to solve both of these issues.  You can carry more filters in less space, avoid wait times in ordering parts, and FlexFilter also gives you the comfort that you have the right part for the job!
Field Controls has the exact fit for Aprilaire, Honeywell, Carrier, Bryant, Trion, Ultravation, GeneralAire, Skuttle and other brand-name filters. Their FlexFilter replaces nearly all major brands, so there is no need to track down the manufacturer's brands. In addition, most FlexFilter's can be configured in two different sizes making it 2 filters in one! 
Features:
Replaces ALL major brands
Installs in seconds
Seven models
MERV 11 media
Compact
Easy to store
New Aprilaire Models
Field Controls NEW FLEX-5.5, FLEX-6.5 and FLEX-7.5 models are direct replacements for Aprilaire® air cleaner models.
FLEX-3 and FLEX-4 are direct replacement for Honeywell® media air cabinets.
FlexFilter is the perfect filter replacement for all major brands. This patented filter is easy to store, installs in just seconds, and selecting the correct model is a snap! Just follow the selection guide below: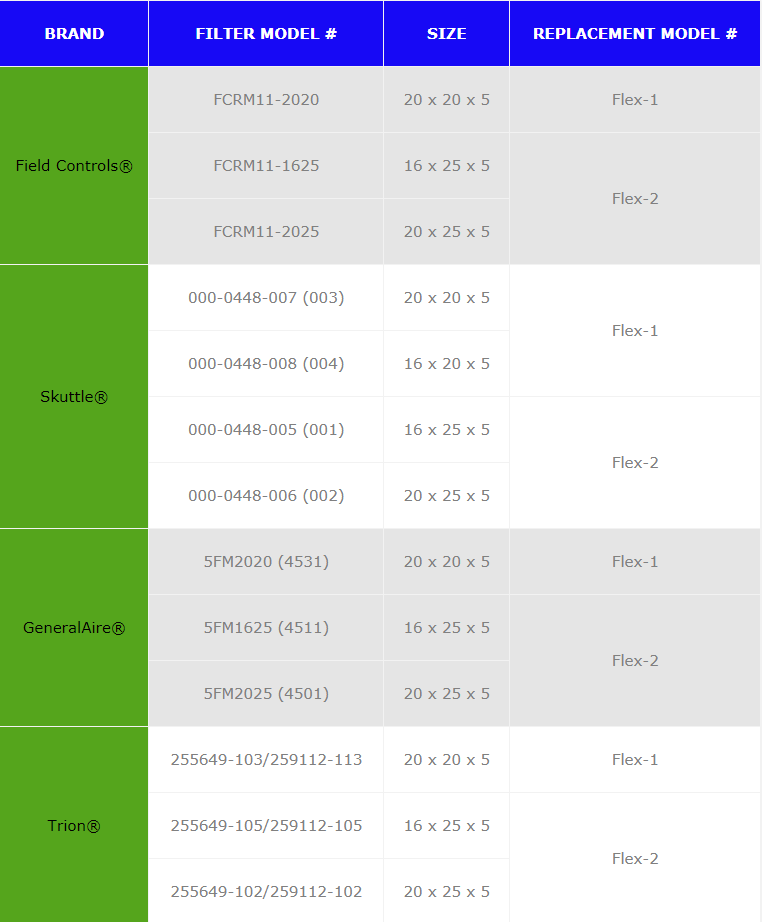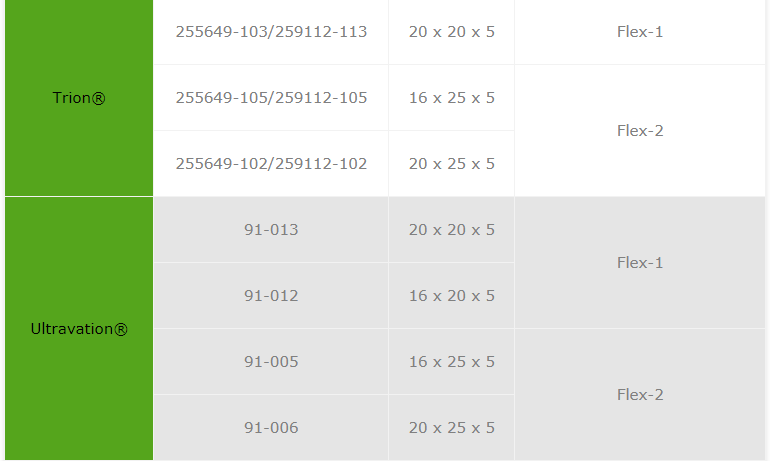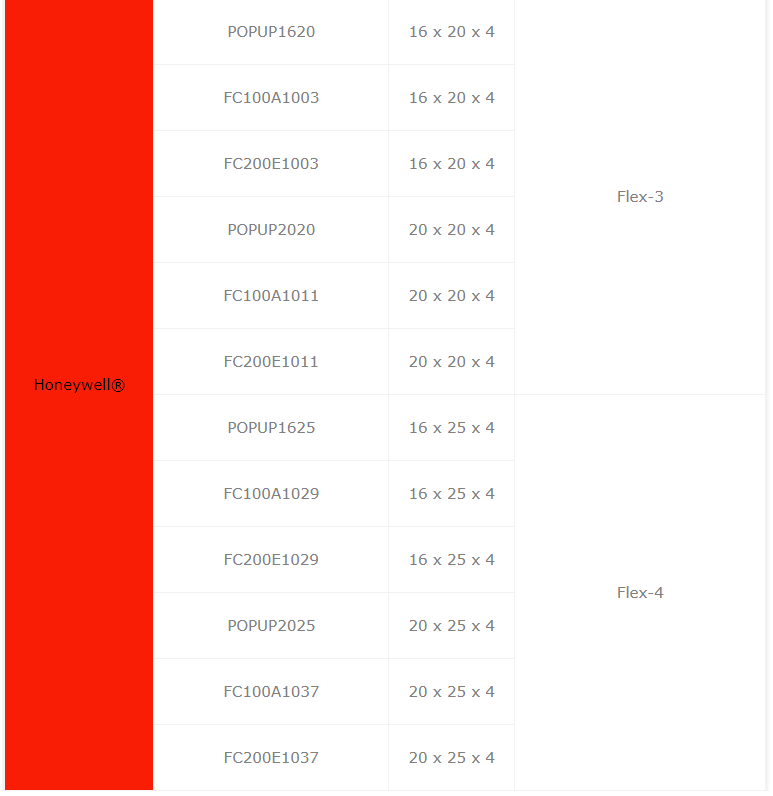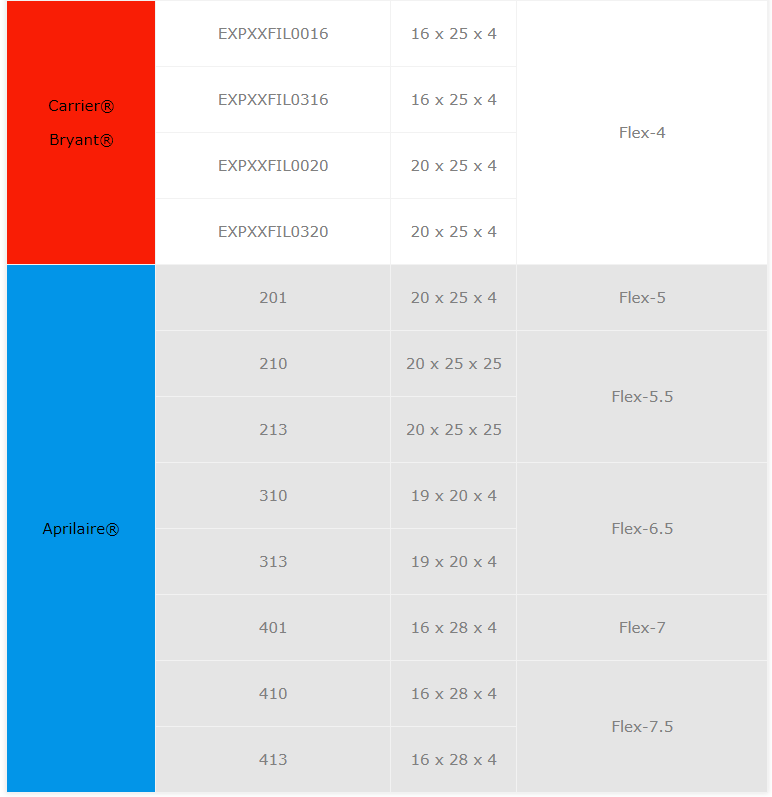 Interested in Field Controls FlexFilter Replacement Media Air Filters? Contact Tower Equipments professionals today for pricing, more information, or with any questions you may have at: