Looking for a humidistat that is efficient, versatile, and easy to use? Consider Schneider Electric's Two-Position Electric Room Humidistats! 
These Barber Colman/Schneider Electric controllers, more commonly called humidistats, provide low or line voltage on-off single stage control of humidifiers, valves, solenoid valves, compressors, and relays.
Features:

 • SPDT switching for humidification/dehumidification.
• Agency listed room and duct units.
• Long life nylon elements.
• Standard locking feature.
Specifications: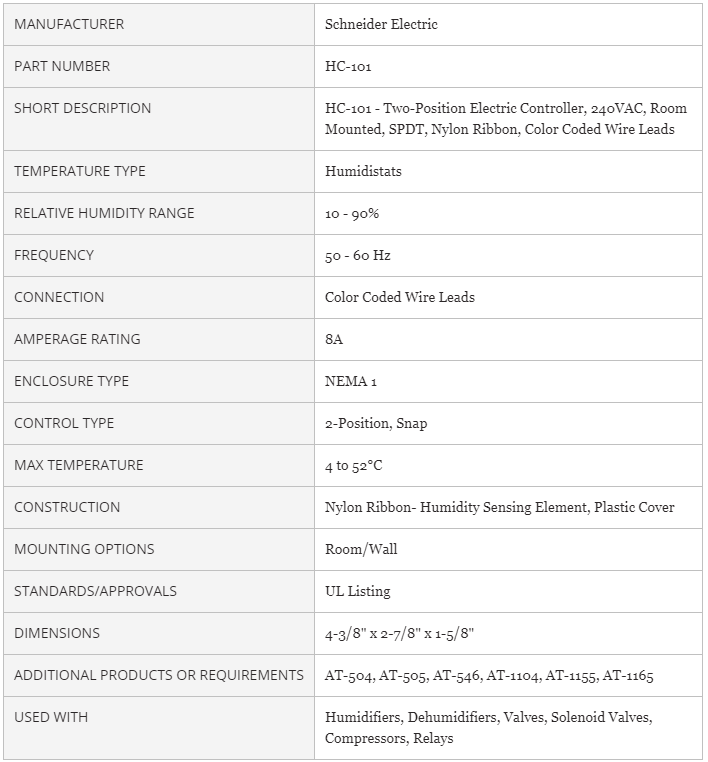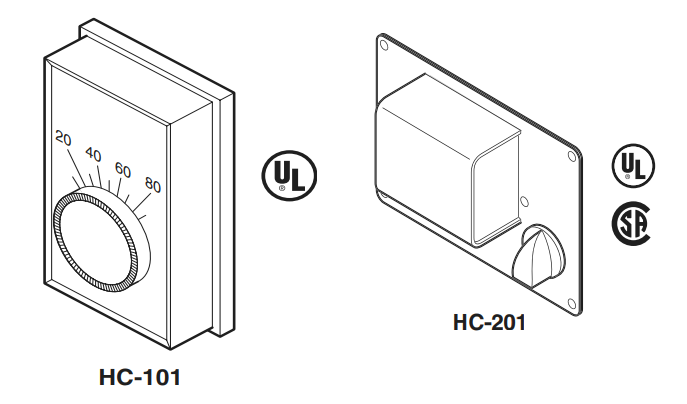 Standard Models Include:
One (1) Humidistat with external set point

One (1) Blank cover

Two (2) #6 Mounting screws

One (1) 5/64" Allen wrench
Accessories:
AT-504 Aux. mounting base

AT-505 Wall box cover plate

At-546 Aux. mounting base

AT-1103 Wire guard

AT-1104 Cast guard

AT-1105 Plastic guard

AT-1155 Plastic guard

AT-1165 Plastic guard
Interested in Schneider Electric's HC-101 & HC2-101 Two-Position Electric Room Humidistats? Contact Tower Equipments professionals today for pricing, availability, or with any questions you may have at: