Connect with your light commercial building customers like never before with Honeywells LCBS Connect.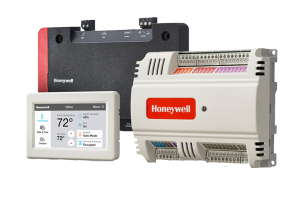 It uses the Internet of Things and Big Data to make it easy for you to view, analyze and diagnose the operation of small and medium buildings from anywhere at anytime, so you can operate more efficiently by remotely diagnosing and analyzing problems. It's a scalable, reliable and secure solution that helps you better serve your customers while spending less time in your truck.
Simply put, the cloud-based connectivity lets you be proactive to improve service for your customers.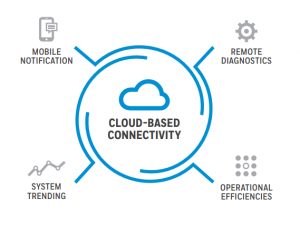 Gain Efficiencies For Increased Profitability 
LCBS Connect's intuitive, responsive interface makes using it a breeze. You'll have the mobile connectivity needed to do more in less time. And when you do need to get in the truck, you'll make one trip instead of several because you'll know the issues and needed parts in advance.
Delight Your Customers
In many cases, LCBS Connect helps you handle issues before your customers are even aware of them. You'll receive alerts whenever there is an issue, greatly improving response time. You'll increase customer satisfaction and retain service contracts.
Grow Your Business 
In the HVAC service business, most days start with a schedule that is quickly disrupted by customer calls. Your service technicians put in a lot of time covering their assigned schedules plus working in emergencies. Because LCBS Connect helps you operate with significantly more efficiency, you can put that same amount of time toward servicing more buildings and retaining service contracts.
Simple Installation
Based on proven Honeywell technology, the new wall module and controller provide excellent HVAC control and the ability to view system parameters from the intuitive touchscreen display. The revolutionary Gateway connects up to 30 RTUs to the Honeywell cloud system.
Honeywell LCBS Wall Module
Honeywell LCBS Controller
Honeywell LCBS Gateway

The Solution For Superior Service

LCBS Connect is about much more than the hardware. It's a customer-satisfaction solution that deepens relationships to grow your business. Faster, more efficient service helps customers enjoy a superior experience- and helps you reduce nuisances calls. Put LCBS Connect to work for your business today by contacting Tower at:
1320 West Broad Street                                                              92 Weston Street, Unit 31
Stratford, CT 06615                                                                      Hartford, CT 06120
(203) 375-4420                                                                               (860) 724-3138
Fax: (203) 378-7635                                                                      Fax: (860) 724-0821