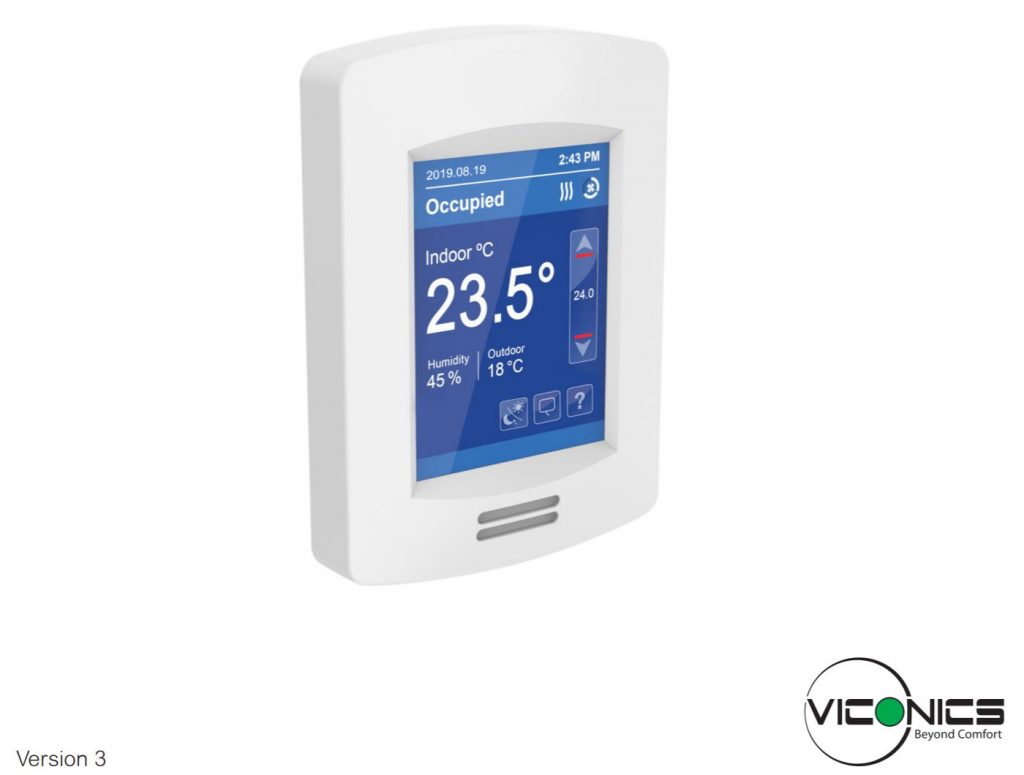 This new cost-effective solution provides contractors with an easy to implement solution for Variable Air Volume (VAV) applications. It is designed for zone temperature control in Variable Air Volume systems:
• An Air Handling unit and a VAV rooftop unit serve many zones within a building by supplying a varying amount of supply air at a constant supply air temperature.
• The supply air is discharged into the main duct and branches from this main duct are run individual zones.
• Each zone has its own Room Controller, which in turn controls a VAV box (damper).
• This damper opens and closes to maintain the zone setpoint by varying the airflow to the zone.
• Some VAV boxes contain heat sources such as electric resistance strip heaters or hot water coils.
• This allows some zones to receive heat while other zones receive cooling from the central rooftop unit.
• Some VAV boxes contain a fan (fan-powered mixing box).
• During the heating cycle, the primary air damper closes to a minimum position and the fan and heating coil are energized to provide heat to the zone. This minimizes the amount of reheat that is required.
• All controllers are equipped with a humidity sensor.
• Supports Pressure Independent (PI) operation using a differential air pressure sensor to manage air flow set points.
• Supports Pressure Dependent (PD) operation with approximate airflow based on balanced damper positions.
Learn more about the VT8000 Room Controllers and their application in the PDF below!