Sensors by Belimo are now on the shelves at Tower!
For those who do not know, Belimo is the global leader in the development, production, and marketing of actuators and control valves for heating, ventilation and air-conditioning systems. They sold more actuators than every other manufacturer combined last year. Tower Equipment Company is proud to say we are the only platinum distributor for Belimo in Connecticut and we are thrilled to join Belimo in their next chapter as they venture into sensors.
Seamlessly integrated Belimo's sensors are the perfect complement to actuators and valves. The complete range of sensors includes temperature, humidity, air quality, and pressure stocked at Tower for your convenience.
They offer superior reliability, easy installation, and easy integration with major Building Automation Systems(BAS).  Offering a complete line of field-level device solutions, including sensors for measuring temperature, humidity, pressure, CO2, and volatile organic compounds (VOCs) pipe, duct, and outdoor applications Belimo can make your whole job orange. With Tower now stocking all of Belimo's field-level devices for any building project, we are happy to help you outfit your job site with this strong and affordable brand.
The unique design of the sensors makes them easy to install and maintain. Furthermore, the characteristic Belimo orange allows the sensors to be immediately identified as Belimo products, which is particularly useful in the commissioning phase.
Scroll down for full product information or Click here for the full product catalog
Temperature Sensors
Accurate and reliable temperature readings are essential for optimal building comfort and energy efficiency. Outdoor air, duct, and pipe temperature sensors are designed for easy installation and are compatible with all major BAS.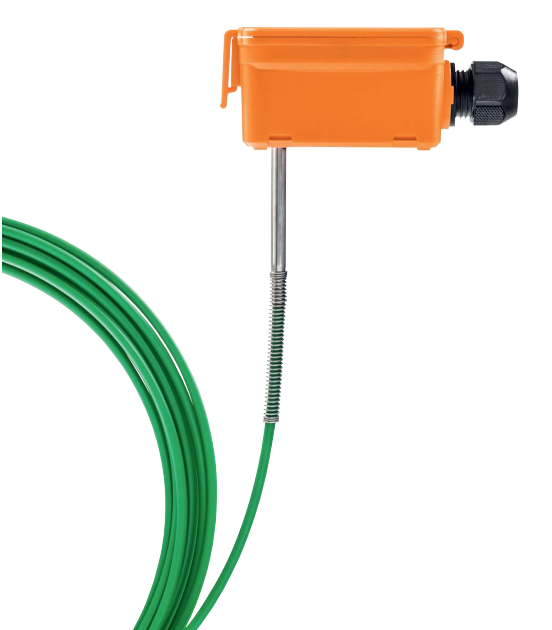 FEATURES:
Up to eight active measurement ranges simplify field selection and reduce stock storage for maximum
flexibility.
Variety of output signals: passive NTC, RTD, 0-5/10 VDC, 4 to 20 mA
Sintered moisture protection coating on all duct, immersion, and cable sensors protects against condensation, mechanical stress, and vibrations.
Product Series: Outdoor, Duct Averaging, Duct/Immersion, Strap-on, Cable, Low Limit Temperature Detection
Humidity Sensors
Controlling humidity in buildings is critical to occupant comfort. It's also important to protecting building infrastructure, production processes, stored goods, and museum artwork. Belimo's range of durable duct sensors, outdoor air sensors, and condensation sensors are manufactured using the highest quality materials to ensure superior reliability, accuracy, and repeatability. Combined temperature and humidity sensors provide a flexible and cost-effective solution.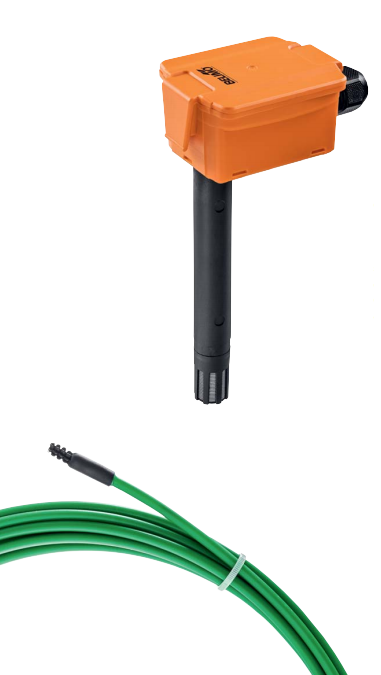 FEATURES:
Complementary Metal Oxide Semiconductor (CMOS) based polymer-capacitance sensor with an accuracy of ±2% relative humidity as standard and long-term drift <±0.25% not affected by high humidity and contaminants
Multi-sensor with selectable output measurable values: relative humidity, absolute humidity, enthalpy, and dew point.
Up to four active temperatures measurement ranges simplify field selection and reduce stock storage, providing flexibility for change requests during commissioning.
Product Series: Outdoor Air, Duct, and Condensation
Air Quality Sensors
Air quality sensors provide occupant comfort and energy efficiency. Belimo offers a wide range of combined multi-sensors for CO2, humidity, temperature, and VOCs designed to ensure air quality and maximize energy savings over the life-cycle of the building.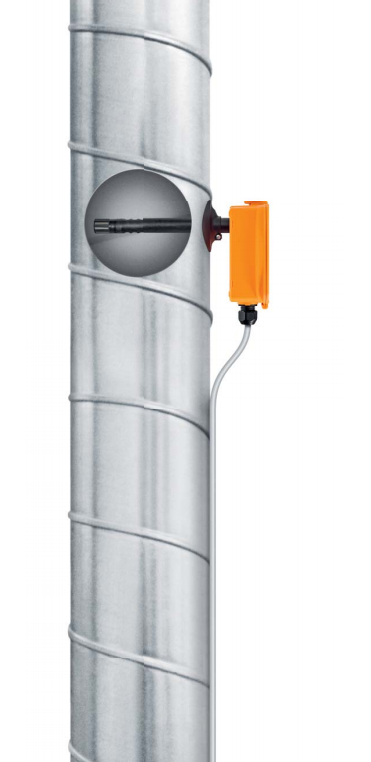 FEATURES:
Dual Channel CO2 sensor based on NDIR technology. The additional reference channel, allows effective compensation of long term drift, thus providing precise accuracy and long-term stability.
Sensors are completely maintenance free.
Integrated temperature, humidity, and VOC sensors are available for building applications that require sensors with multi-functional capabilities.
Dual Channel self-calibration technology allows the Belimo CO2 sensors to be used for all types of buildings and applications where ABC logic cannot be used.
Product Series: CO2, CO2 + Temperature CO2 + Humidity + Temperature CO2 + VOC CO2 + VOC + Temperature CO2 + VOC + CO2/VOC + Temperature
Pressure Sensors
Accurate pressure measurement is important for optimal HVAC system performance. Pressure sensors from Belimo are capable of measuring extremely high and low pressures in air, water, and refrigerant applications. The sensors offer a precise measurement of pressure, differential pressure, and velocity for reliable monitoring. Selectable measuring ranges are available for application flexibility.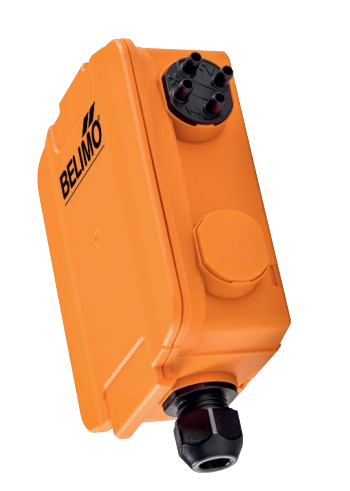 FEATURES:
Differential Air Pressure Sensor
Eight field selectable pressure ranges in one unit.
Direct volume-fl ow-output equations are pre-programmed for most major fan manufacturers.
Excellent zero-point stability and high accuracy.
Auto-zero or manual calibration option.
LCD display optional.
Differential Air Pressure Switch
Field-adjustable switch point.
Mechanical working life 106 + switching operations.
Differential Water Pressure Sensor
Highly stable resistive sensor element on a ceramic substrate.
Rugged stainless steel housing.
Water and Refrigerant Pressure Sensor
Resistive sensor element on stainless steel membrane.
All wetted material is made from stainless steel.
Product Series: Differential Air Pressure Sensor, Differential Air Pressure Switch, Differential Water Pressure Sensor, and Water and Refrigerant Pressure Sensor
Flow Sensors
Reliable measurement of flow plays an important role in maximizing HVAC system efficiency and conserving energy. Belimo's inline flow meters utilize ultrasonic transit-time technology to provide accurate and repeatable flow measurement in any application. Their compact size and robust design make them suitable for use with chilled water, hot water, and water/glycol solutions at temperatures ranging from -4°F to +250°F [-20°C to +120°C]. The meters are fabricated from corrosion-resistant materials, ensuring reliable operation and extended product life.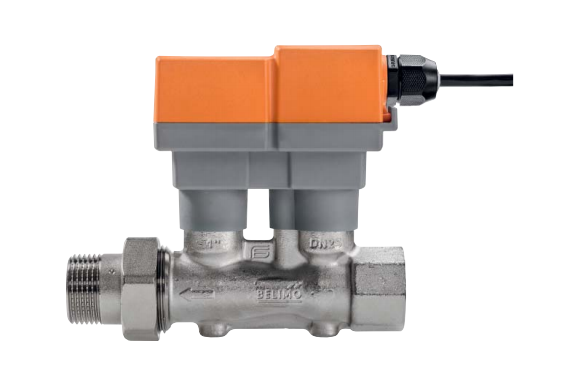 FEATURES:
Multi-point wet calibrated to ensure accuracy and repeatability.
Patented temperature and glycol compensation logic eliminates calibration requirements.
±2% accuracy of reading and ±0.5% repeatability ensure accurate and precise flow measurement.
Ultra-compact size with a short inlet length of 5 x nominal pipe diameter and no output-length requirements allow the ultrasonic flow sensor to be installed in tight spaces.
Low power consumption of 0.5W saves energy and transformer capacity.
Product Series: Ultrasonic Flow (Volumetric Flow)
Interested in Belimo's full line of sensors? Contact Tower Today for more information!