Did you know Tower Equipment carries a selection of Mason Industries performance Vibration Pads, Mounts, and Hangers?
Up until the 1950's most rubber mountings were designed to take the load in shear. Mountings were circular or sold in long strips so the capacity could be controlled by size and durometer, or durometer and the cut off length.
Shear loading curves are straight lines similar to steel springs. The deflection can be used directly in the frequency equation after dynamic stiffness correction. Unfortunately, shear mountings could and did fail because of bond failure between the rubber and metal. When overloaded, the mountings would bottom out. 
Seeing these issues Mason Industries stepped in and cemented a rubber pad to the base-plate to provide friction. This arrangement is what started Mason success and is what helped them continue to innovate in the HVAC world today.
Here are some of Mason Industries products that Tower Equipment stocks for your convenience: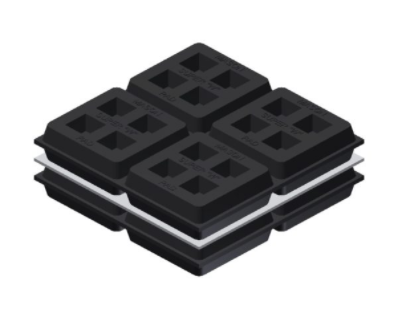 Vibration Pads
Reduce annoying noise and minor vibration generated by air conditioners, refrigeration equipment, pumps, and much more. The higher deflection waffle design with its suction cup action eliminates the need for bolting down as well.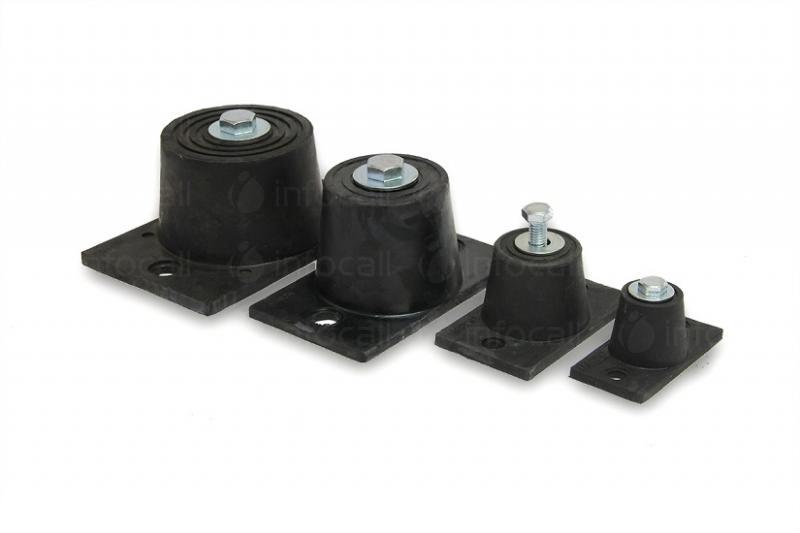 Neoprene Mounts
Masons Mounts are designed for both high static deflections and simplified installation. The rubber is loaded in both shear and compression to provide rubber in sheer performance as well as overload protection. They are one piece molded assemblies with skid resistant rubber ridged base plates and circular rubber ridge tops. The complete neoprene covering of the metal parts provides corrosion protection in either humid indoor or outdoor service.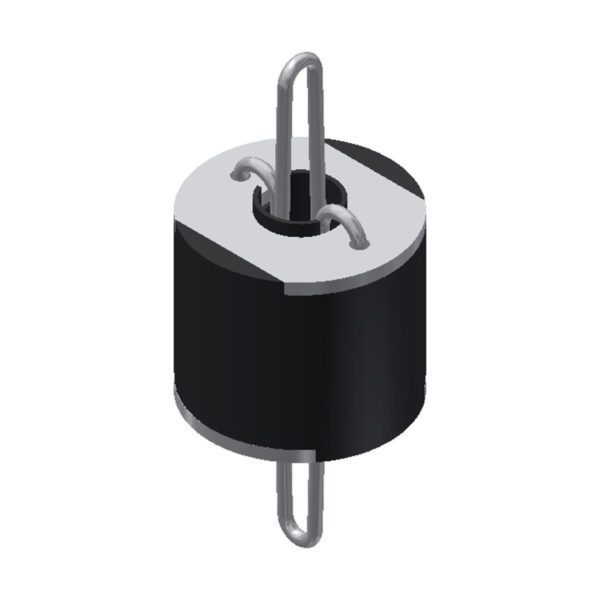 Rubber Hangers
Mason Rubber Hangers are an inexpensive but effective method of reducing noise and minor vibration transmission. Low Dynamic Stiffness rubber is a special natural rubber compound known for its excellent aging characteristics.
Mason HD LDS Rubber Hangers offer the same increased static deflection and vibration control as the ND mounts but in a sturdy steel hanger box.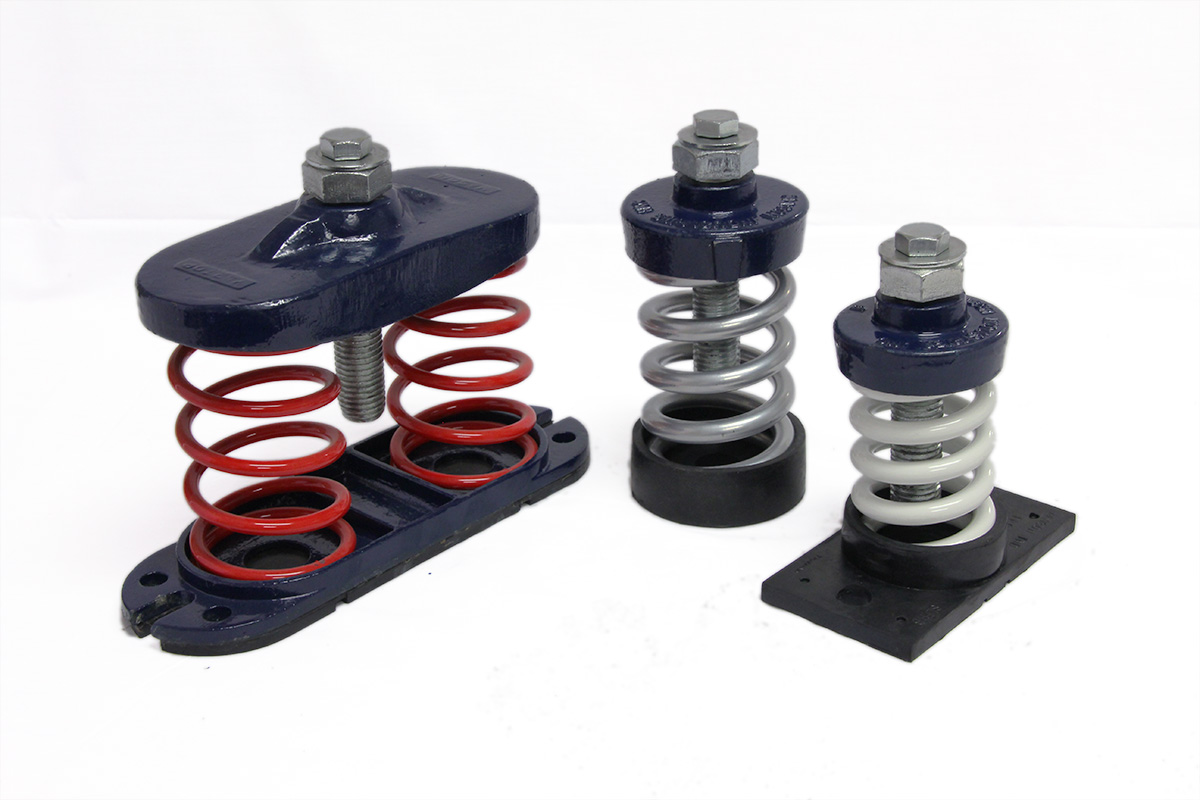 Spring Mounts
Virtually eliminate structurally transmitted noise and vibration by installing equipment on Mason Industries Spring Isolators/Mounts. Properly selected and installed spring isolators offer the greatest assurance that destructive vibration and noise will be eliminated or greatly reduced. Spring isolators should be installed where maximum vibration and noise control is needed. They are most frequently required on upper building levels and on equipment located near inhabited areas with rotational speeds below 1200 RPM.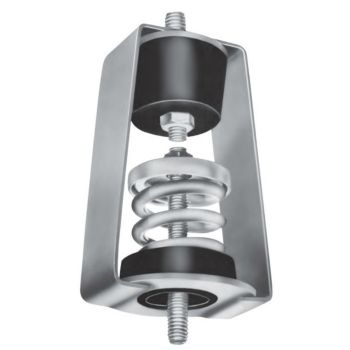 Spring Hangers
Mason High Deflection Spring Hangers provide far greater vibration control than the lower deflection rubber hangers. Each powder-coated steel spring is in series with a rubber cup, providing excellent isolation efficiency. The spring serves to isolate a broad range of disturbing vibration frequencies, while the rubber cup is high frequency or noise break.
All box type spring hangers are available precompressed from the factory with a scale for adjusting spring tension.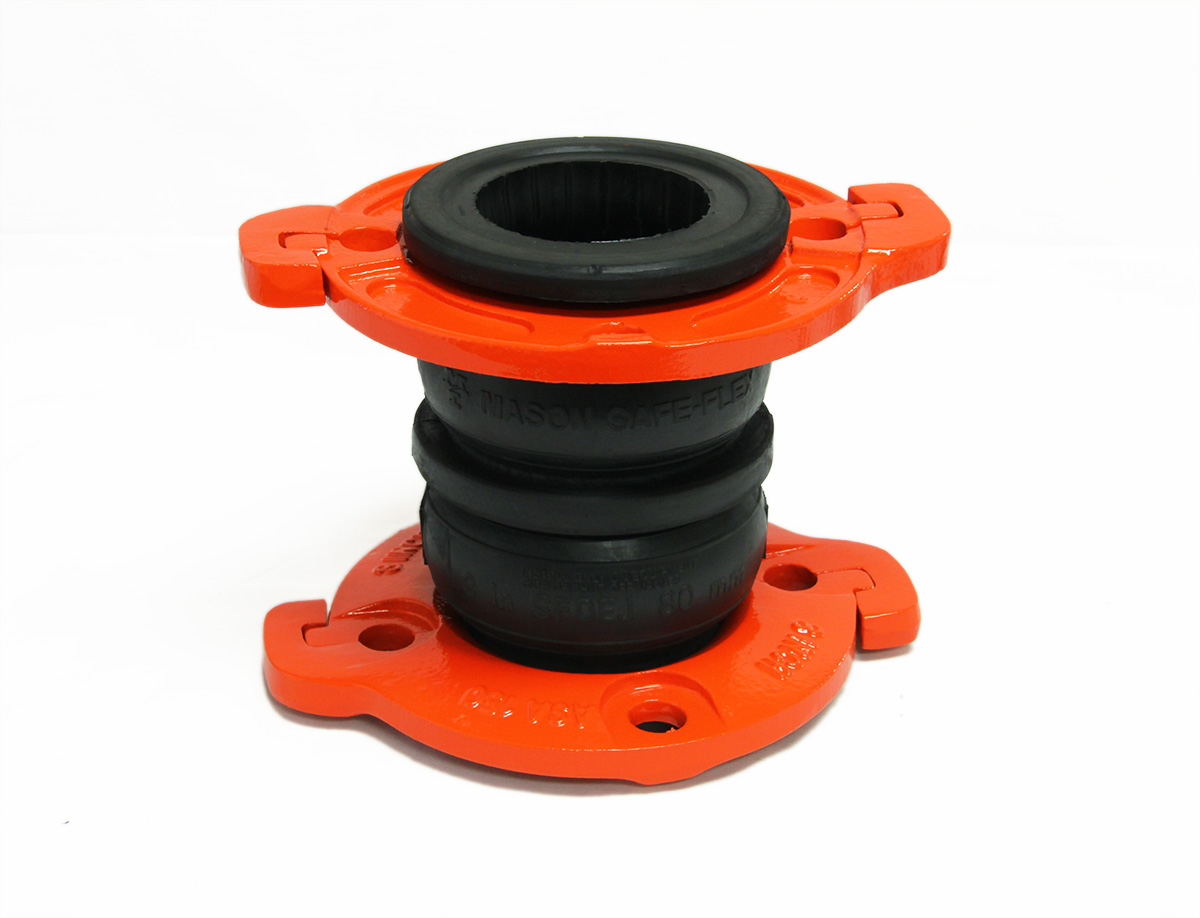 Safeflex Expansion Joints
Safeflex is the culmination of 25 years of application experience and a driving desire to eliminate all possible failures. These improvements are costly, but the engineering and contracting communities and the consumers they serve have always been receptive to our improved longer lasting and safer products. Why risk failure when there is a better product?
Interested in Mason Industries Vibration Pads, Mounts, and Hangers? Contact Tower Equipments professionals for pricing, information, or with any questions you may have at: