Belimo is known for delivering innovative solutions for the heating, ventilation, and air conditioning field. As a market leader in the development, production and marketing of field device solutions for HVAC controls, Belimo is an easy choice for the job. 
As years go on, Belimo continues to innovate and Tower is excited to announce that Belimo has expanded their line of Near Field Communication Enabled Actuators!
What is Near Field Communication? 
Near Field Communication (NFC) allows for fast programming, commissioning and troubleshooting. Even when the actuator is not powered, it can be programmed. Simply download and install the Belimo Assistant app from the Apple Store or from Google Play. Align phone to the actuator antenna within 1.5″ – 2″ to access the data, program and write new values to the actuator right from your smartphone.
Other than Near Field Communication Enabled Actuators, Belimo has many other innovations such as:

Seamlessly Integrated- Belimo HVAC sensors offer trusted reliability, easy installation, and seamless integration with major Building Automation Systems (BAS). They are designed with innovative screwless snap-on cover housing that allows for easy commissioning and provides NEMA 4X/IP65 protection. The range includes accurate sensors for measuring temperature, humidity, pressure, CO2, VOC, and flow in pipe, duct, and outdoor applications. Belimo sensors, provide the highest quality and are backed by world-class service and support.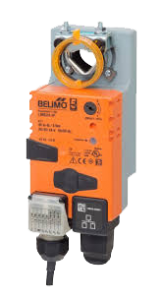 Making Systems Transparent- Belimo now offers a complete line of fail-safe, Internet of things (IoT) damper and valve actuators with torque ranges from 45 to 360 in-lbs. They are designed to monitor conditions and system functionality continuously. This line pairs seamlessly with integrated sensors that can measure temperature, humidity, pressure, CO2, VOC, or flow throughout an entire building to create a more comfortable environment with increased building efficiency.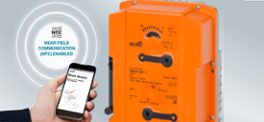 Intelligent and Powerful- Belimo's new PMB and PKB damper actuator series are the most innovative, energy efficient and reliable solution for medium to high velocity and pressure applications. The new series with its durable construction, low weight, high torque (1400 in-lbs), and NEMA 4X rating housing and can handle tough, demanding environments. The actuator series is available with non fail-safe (PMB) or electronic fail-safe (PKB) actuation, universal power supply capability, two passive sensor inputs, and Near Field Communication for easy programming, commissioning and troubleshooting. The actuator communicates directly with building automation systems and offers cloud connectivity to ensure optimal performance.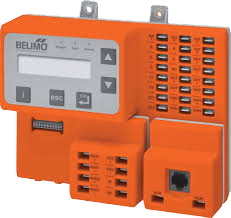 Energy Efficient Indoor Air Quality- The ZIP Economizer with BACnet connectivity integrated seamlessly with Building Management Systems and provides facility managers the ability to easily monitor its performance. The ZIP Economizer's advanced logic strategies provide building owners the opportunity to recoup lost energy dollars that would have been otherwise wasted on unnecessary compressor cycles. The ZIP Economizer is compliant with the most recent energy codes and standards (ASHRAE 90.1-2010, IECC-2012, California Title 24-2013, ASHRAE 189.1-2011).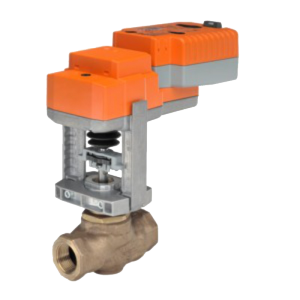 Greater Force and Flexibility- Belimo now offers a full range of NPT pressure compensated globe valves. The new G2 and G3 with ANSI Class VI leakage and 100:1 rangeability provide accurate modulation at low flow. Belimo globe valve actuations incorporate Multi-Function Technology(MFT) to allow for easy and flexible field configuration (pulse width modulation, analog DC proportional control, floating point or on/off control).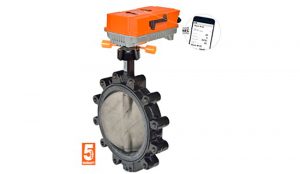 Unrivaled Technology- Belimo's resilient seat butterfly valve assembly is the most intelligent, energy efficient, and reliable high flow solution for HVAC applications. Troubleshooting is easy as well. simply use your smartphone to program, commision and troubleshoot the butterfly valve. NFC and BACnet communication provide the data access you need to ease installation and ensure optimal performance. Belimo offers the highest quality products that are backed by world-class service and support. Available with non fail-safe or fail-safe actuators.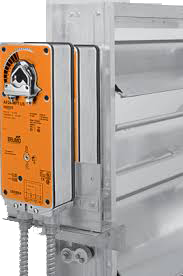 Less Downtime, More Operating Time- Taking a system off-line to replace components is not only laborious, it's also expensive. Facilities can lose thousands of dollars a day during maintenance shut-down. With Belimo's Retrofit Solutions, valves, actuators, and sensors can be quickly and conveniently upfitted without any interruption in service while offeng quality & reliable system performance. Belimo's retrofits are compatible with all major controls systems, so there's no need to replace other system controls. With the Retrofit App, you can quickly and easily find HVAC replacement solutions.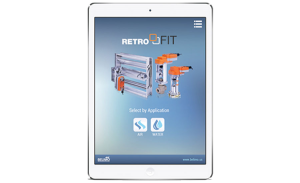 Helping You Find the Right Solution- Belimo SelectPro and the Retrofit app are tools for accurately sizing and selecting valves, actuators, sensors, and replacement solutions. SelectPro's features include: export builder, reference documents, contact profiles, quote generator, and media download capability. The Retrofit app allows you to quickly and easily find replacement solutions for valves and actuators. You can get both of these for free at www.belimo.us.
Interested in using Belimo products on your next job? Contact Tower Equipments professionals for availability, pricing, or training at:
1320 West Broad Street                               92 Weston Street, Unit 31
Stratford, CT 06615                                       Hartford, CT 06120
(203) 375-4420                                                (860) 724-3138
Fax: (203) 378-7635                                       Fax: (860) 724-0821
orders@towereq.com                                   orders@towereq.com